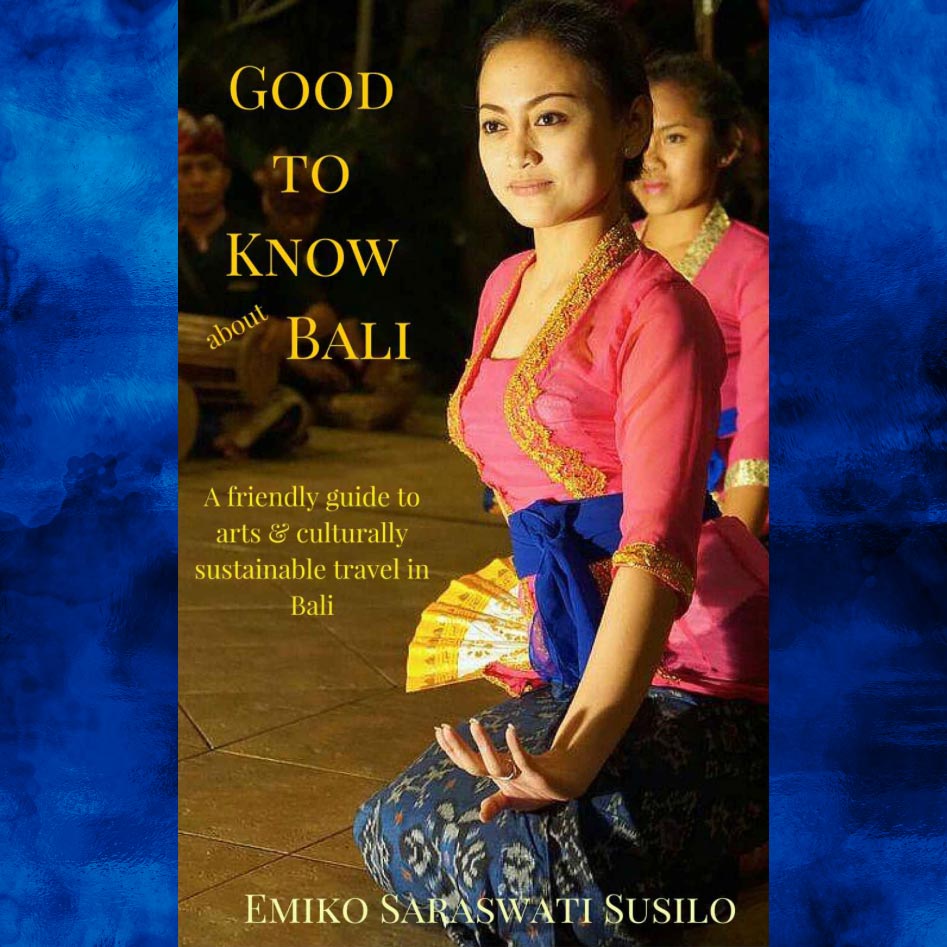 Good to Know about Bali by Emiko Saraswati Susilo
After twenty-five years of living, working and teaching in Bali, Emiko Saraswati Susilo brings together information that she has shared with countless friends and students.  
Good to Know about Bali is a guide unlike any other. It includes a basic lay of the land, health & safety information, tips on traveling with kids, and a highly selective list of 'things to do'. However, the book is unique in its depth of information about Balinese arts and culture and in its deeply personal insight on how to make your visit more meaningful. Written with the intention of developing more culturally and ecologically sustainable travel to Bali, you can think of it as a letter from a good friend who lives in Bali, one who wants you to have a safe, joyful and heart warming visit to this beautiful island.