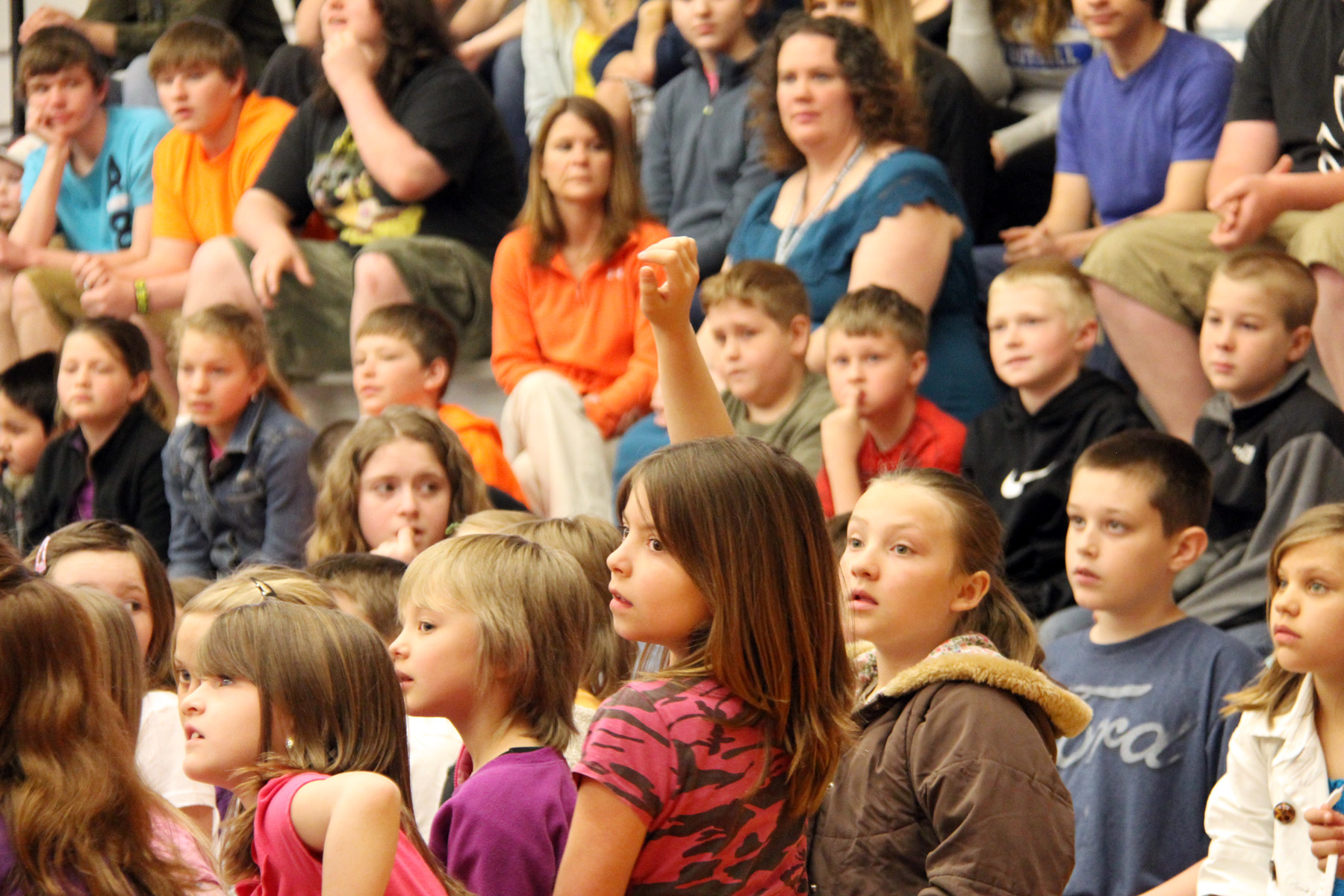 Week Four: Charleston, Illinois
The fourth week of World Fest brought Çudamani to Charleston, Illinois. The group was pleased to see the first signs of spring with the sunny weather, tall grasses, and tree buds. Throughout the week, we traveled through surrounding towns in Coles and Clark Counties and even north to Champaign/Urbana. Thanks to Dan Crews and the Doudna Fine Arts Center at Eastern Illinois University for a wonderful week full of warm hospitality and delicious local food!
Our first workshop was for a K-12 assembly at the Oakland High School in neighboring Oakland, IL. Emiko shares the "Topeng Boes" mask with the students.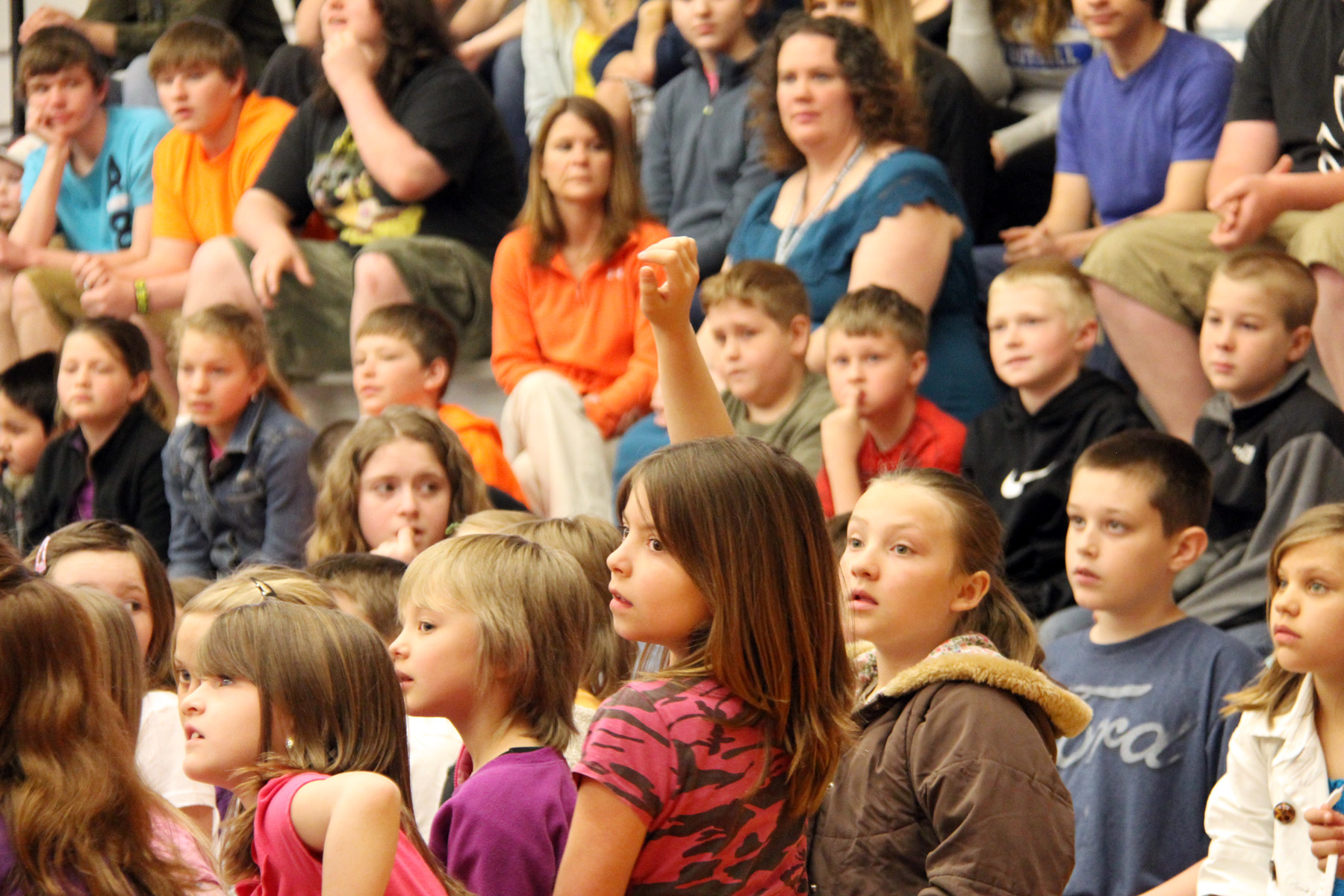 A young girl raises her hand during the Q&A. Students appreciated the opportunity to ask Çudamani questions. The most-asked question of the group? "Why aren't you wearing shoes?"
Dewa and Emiko exchange high-fives with students as they exit the gymnasium.
The group demonstrates the gamelan to the junior high school students of Marshall, IL.
Gangsar watches Eka as she demonstrates "Condong."
Community members at the Life Span Center in Matoon, IL gather around for a group photo.
The girls exit the stage during a performance of "Gabor" at Lake Land College.
Benot performs the ceng ceng cymbals.
Dewa Rai performs the kendang drum.
Kadek Ayu demonstrates the bebanjihan dance form while Dewa demonstrates a strong male character.
From left to right: Agung, Surya, Gangsar, and Ratna.
Dewa performs "Topeng Keras."
The student crew at Lake Land College.
The girls prepare the flower petal offerings used during "Gabor."
Casey-Westfield Jr. High School has a new class clown.
The group leads yet another successful kecak workshop.
We were pleasantly surprised when a group of international college students from Robinson, IL asked to join us for lunch at Monical's Pizza. Everyone had a blast teaching each other funny phrases in Balinese, French, Chinese, Korean, and Spanish. The pizza was the icing on the cake!
Eka, Surya, Dek Ayu, and Eric hang outside the hotel as the group prepares dinner. The warm weather was a welcome treat.
Master sous-chef Surya!
Cooking pesan, a miniature turkey meatloaf spiced with garlic, shallots, ginger, and onion.
No week is complete without a communal meal. Special thanks to Director of Patron Services Dan Crews, Director Dwight Vaught, and the rest of the staff and crew of the Doudna Fine Arts Center for a great week.