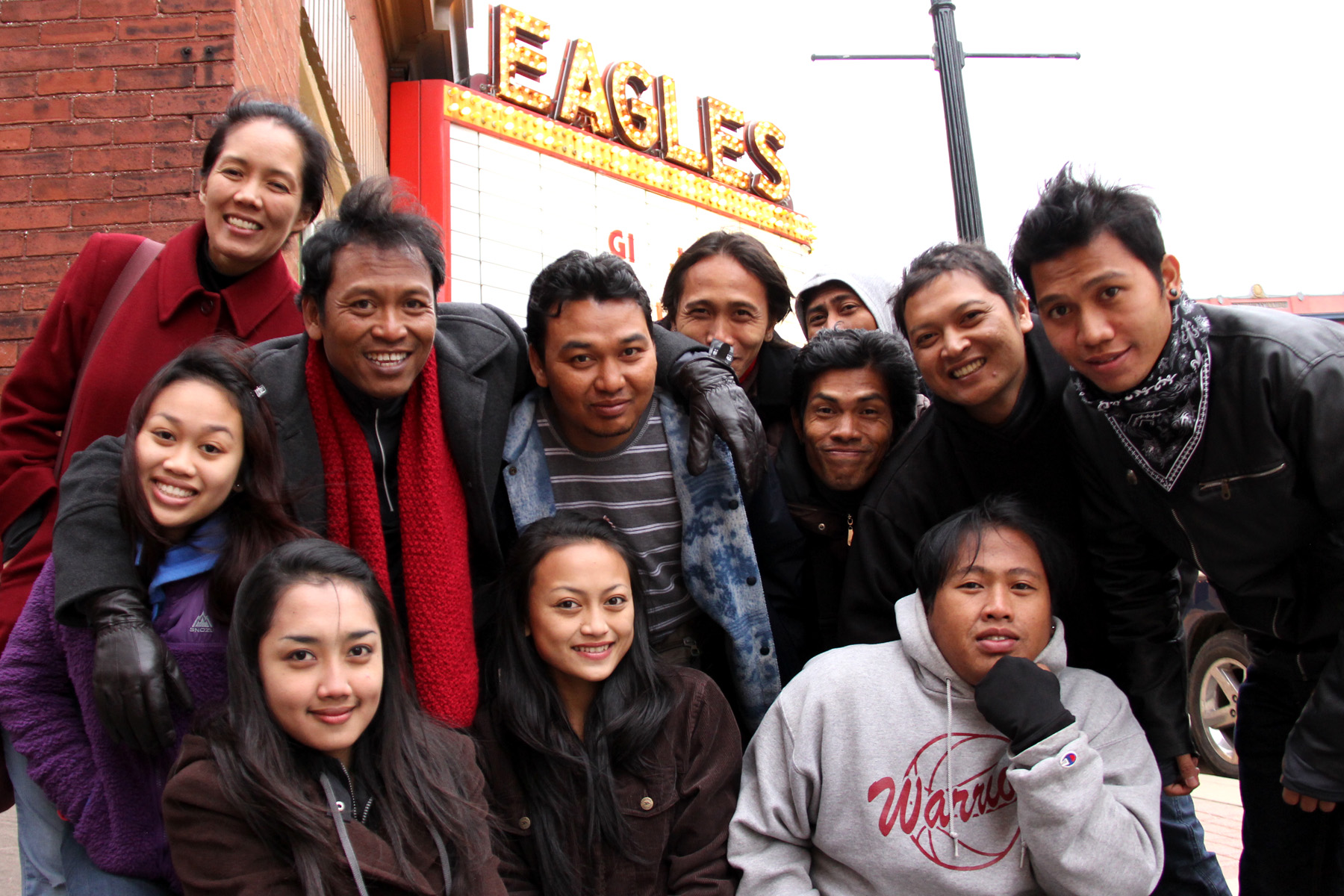 Wabash, Indiana: Small Town, Big Hearts
The second week of World Fest brought us to Wabash, Indiana. Throughout the week, we visited schools across Wabash and Blackford counties, participated in the city's annual Foundation for Art and Music Education (FAME) Festival, and performed at the historic Honeywell Center.
The girls perform "Gabor," a traditional Balinese welcome dance, at Northside Elementary in nearby Blackford County.
Çudamani's resident class clown Pak Agung performs the comical masked dance "Topeng Boes." Children of all ages find his quirky movements hilarious.
Of course, no school visit is complete without a crowd-pleasing kecak workshop. Students enjoy the opportunity to learn this traditional style of vocal music while chanting at the top of their lungs.
Thank you to the Blackford County World Fest Committee for hosting a welcome reception in our honor. Eka demonstrates a female maid servant character in "Condong" while the men perform kecak.
Agung prepares for another "Topeng Boes" performance at Blackford High School in Hartford City. Nearly 800 students participate in a kecak workshop.
Eka performs "Condong" for the 2,500-plus students of Wabash City Schools. The dance depicts movements found in nature including a deer swatting flies, flowers falling from a tree, and a lizard crossing water.
Pak Agung delivers another comedic "Topeng Boes" performance as he jumps around on stage and flails his arms mimicking the squirmy movements of students in the audience.
Not to be outdone by Pak Agung's stellar performance, the men join forces in "Genjek" and give a sneak peek into what really happens at rehearsal.
Friday's chilly weather meant resorting to extreme measures to stay warm. Eric tries his best to cover up.
In more ways than one, the group made sure to leave their mark at the Honeywell Center.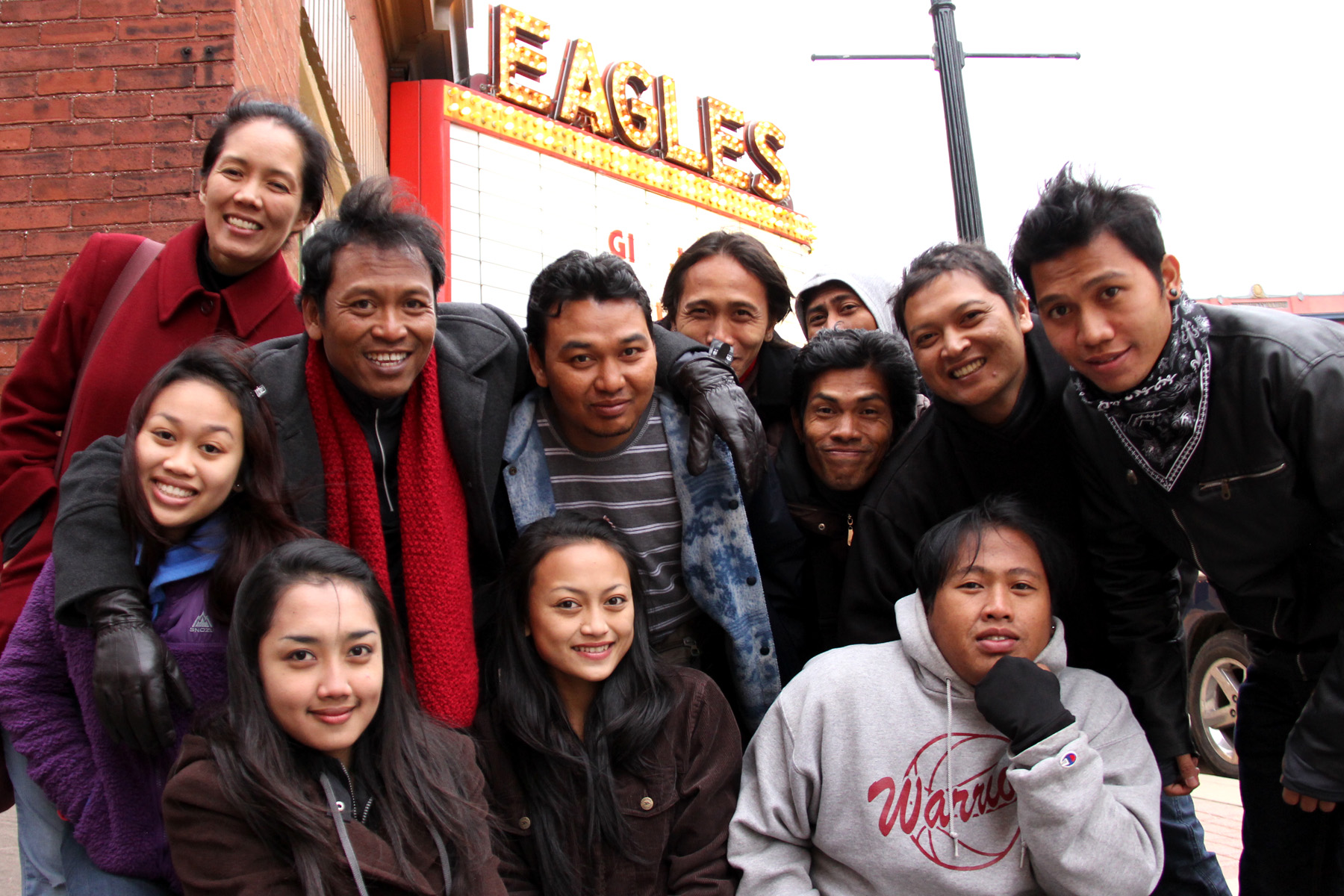 The friends and memories made in Wabash will last a lifetime. Thank you to Executive Director Tod Minnich and Educational Outreach Manager Teresa Galley at the Honeywell Center for welcoming us into your wonderful community.