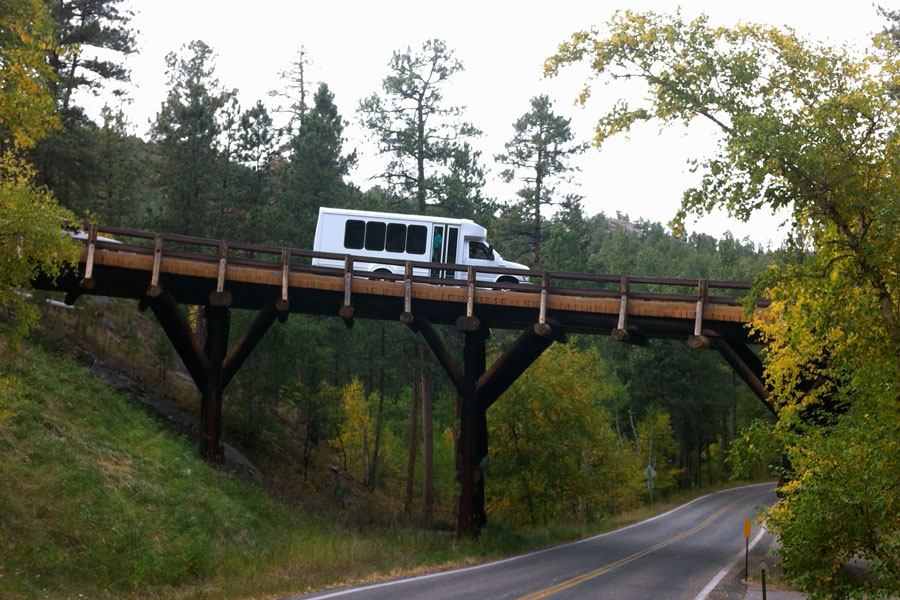 World Fest Begins in Hill City
Çudamani spent their first few days in Hill City, SD, resting from the long travel and rehearsing. They also met many friendly residents, explored the beauty of the Black Hills area, and went fishing in the winding Castle Creek.
The group began its tour with workshops in the Hill City schools, where the students were incredibly kind and responsive. The ensemble also hosted workshops at STAR Academy for Youth, a juvenile corrections facility.
Our visit to the STAR Academy was such an eye opener for both sides. We had a gym full of young men and women. While I knew this was a rehabilitation center, I was struck when they entered the gym in neat straight lines.

For better sight-lines, I asked the first group if they would be willing to sit on the floor. They said yes and I think it may be the only time they ever sat on the floor! Yet, when they understood that the Balinese always sit on the floor — and that by being on the same level as the performers, they were showing respect — the group was great and had the best seats in the house.

At first I could see that the youth did not know what to make of us. They watched intently, taking in the complexity of it all. We didn't receive the easy smiles that we normally see in audiences, yet the youth were totally attentive, respectful, and engaged. The last piece was wild, fanciful, fun, and full of play. I believe this was the capstone of the experience, and many participants were laughing and smiling along with Çudamani. It was a brilliant way to end the show, and our group was so excited and happy to have a chance to bring their art to these youth. — Judy Mitoma
After the workshops, the ensemble also gave a mini-concert performance. A local news story about Çudamani caught the attention of a group of Indonesians from a neighboring town, and about twelve drove into Custer, SD to see the mini-concert! They were excited and happy to see their country represented through such quality performances.
By Arts Midwest